Catbird Music Festival takes place at:
Bethel Woods Center for the Arts
Bethel, NY
Arrive By Car
The following link provides directions based on city. Please reference the map below for more information.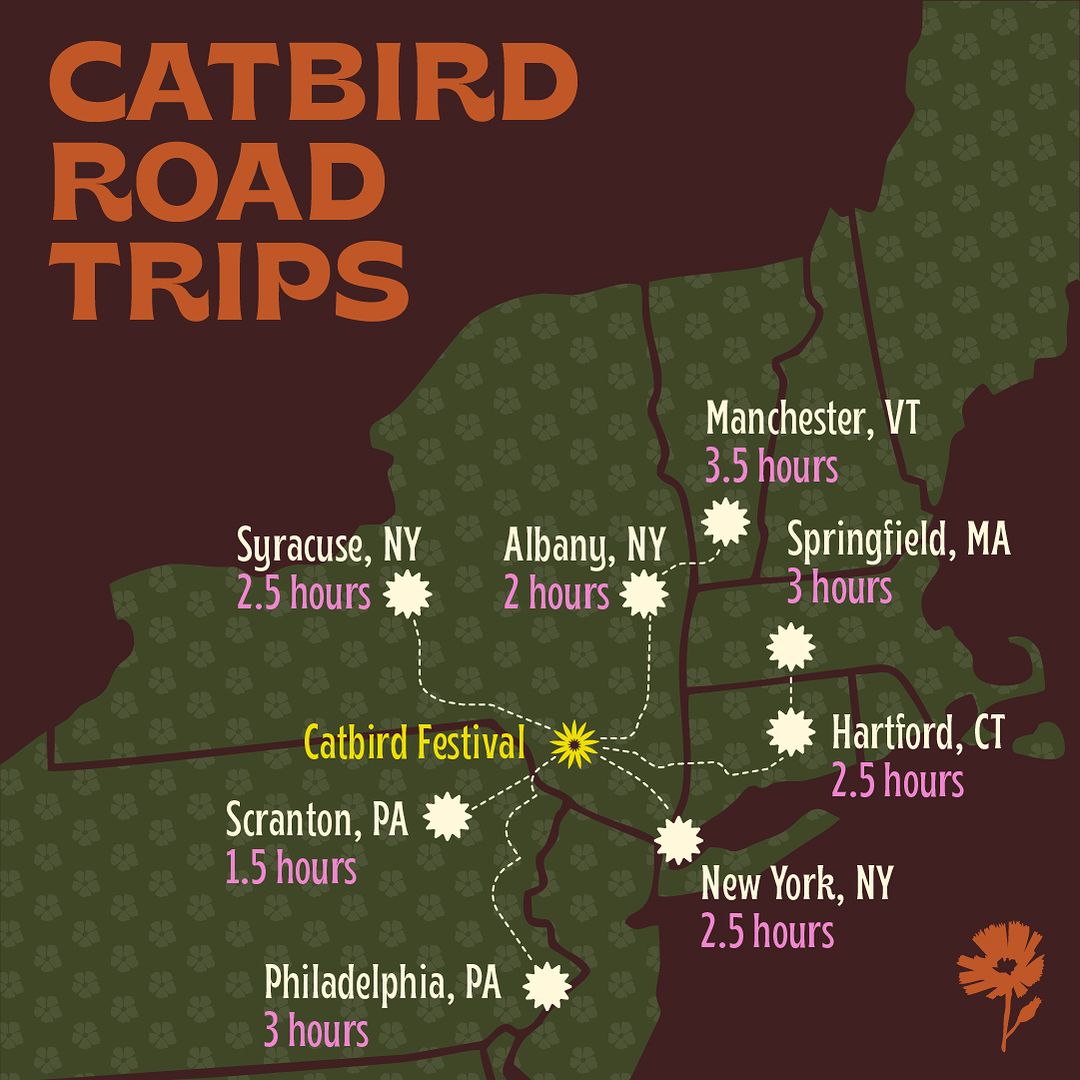 Arrive By Air
Stewart International Airport
Stewart International Airport is approximately 57 miles from Bethel Woods Center for the Arts. Travel time is approximately 1 hour, 8 minutes. To get to Bethel Woods from Stewart after renting a vehicle, turn left out of the airport onto Route 747 and follow to 84 West Take Route 84 West to Exit 4W toward Route 17(86) West. Take exit 104 onto Route 17B West. Travel approximately 10 miles and turn right onto Hurd Road at the Bethel Woods sign.
Sullivan County International Airport
Sullivan County International Airport can be reached at (845) 583-5200. It is a premier general aviation facility located just 4 miles from Bethel Woods.
Rideshare
We encourage taking an UBER, Lyft, or similar rideshare service to/from the dedicated pick-up and drop-off location. Follow Route 17B until you reach Hurd Road. Turn onto Hurd Road. The rideshare location is on the right side off of Hurd Road before reaching Bethel Woods Drive. Drop off is located South of the Main Entrance in the circle drive off of Hurd Road in front of the museum.
Parking Information
Parking lot locations and information can be located here.